WHITE PLAINS, NY – Legal Services of the Hudson Valley (LSHV) announced the appointment of 3 new members of its Board of Directors and exciting new changes to member roles as it continues to diversify its leadership.
Lorraine Lopez of Yonkers, New York, joins the Board of Directors as a long-time resident of Westchester County and former client of LSHV. Lorraine brings a unique perspective and commitment to creating a thriving, inclusive, and prosperous community that the organization believes will help improve its service delivery to clients.
John T. Rose, Esq. is Dean for Diversity and Compliance at Hunter College. His background and experience in providing opportunities to underrepresented groups and his successful private sector experience in managing a wide range of human resources will be valuable to the organization as it continues to make Diversity, Equity, Inclusion, and Belonging an essential piece of its rapid expansion.
Nicholas Groombridge Esq., Founding Partner, Groombridge, Wu, Baughman & Stone LLP, joins the board with over 35 years of legal experience and recognition as one of the country's leading trial lawyers. His ability to dominate a courtroom with his knowledge of the law and the facts and his unique understanding of how people think and how to get a message across will provide LSHV with valuable insights as the organization expands its Affirmative Litigation practice around issues of systemic oppression.
The new Board members join a group of dedicated and committed individuals who believe that "Justice for All" should be a promise for everyone, not just those who can afford it.
Rachel Halperin, CEO stated: "We are fortunate to have such talented and committed individuals join LSHV's dynamic Board of Directors.  Their leadership and vision will continue to support the organization's mission of providing equal access to justice."
The organization also announced changes to the structure of its Board of Directors. Jane Sovern, Esq. has been named Board President. She is a member of the Higher Education Practice Group of Bond, Schoeneck & King PLLC and has been a part of the leadership team since 2019. Jane has been instrumental in guiding the organization through various challenges, including ensuring uninterrupted service to clients during the pandemic.
Vicki Walcott-Edim, Senior Managing Counsel of Global Employment Law at Mastercard, has been appointed Vice President of the Board and is the organization's first person of color to hold this role.  She has been an invaluable leadership team member, and the organization is excited to see her ongoing contributions in this new capacity.
Alejandro Cruz, Esq., Partner at Patterson Belknap Webb & Tyler LLP, has been selected as Board Secretary. He is skilled in complex litigation, arbitration, and mediation. In that capacity, his experience will be invaluable to LSHV as it expands its Systemic Litigation work.
About Legal Services of the Hudson Valley
LSHV, a 56-year-old organization, is the only provider of free comprehensive civil legal services in seven counties of the Lower- and Mid-Hudson Valley (Westchester, Putnam, Dutchess, Orange, Rockland, Sullivan, and Ulster). The organization's mission – which was updated in 2021 to reflect its commitment to equity as a thread running through all of our work – is to provide high-quality counsel in civil matters for low-income individuals and families and other vulnerable persons who do not have access to legal representation to maintain their basic needs, and to pursue equity through dismantling systemic oppression. This includes urgent legal needs such as housing emergencies, domestic violence, healthcare, children's law and advocacy, disability and benefits, elder law, consumer fraud, and more. In 2022, the organization handled 12,992 cases and impacted 30,412 individuals across all practice areas.
For more information about Legal Services of the Hudson Valley, contribute or volunteer, please visit www.lshv.org, or contact Jazmine Leon at 914-949-1305 x270 or jleon@lshv.org.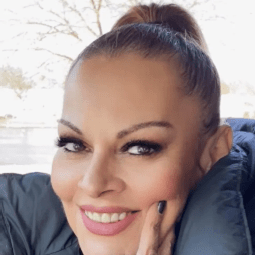 Lorraine Lopez, Client Board Member                                                                                                    
Lorraine Lopez is a long-time community activist born and raised in the City of Yonkers. She began her activism career at the Mercy College extension site, where she became vice president and then student body president. Lorraine was professionally trained as a community organizer. She was the first community organizer that worked collectively with the community, YPD, YPS, churches, and not-for-profit organizations to bring in long-lasting and significant changes. As the first Latina to ever hold the seat as Councilwoman in the 2nd District in Yonkers, Lorraine was able to carry on with her passion for helping the community. She funded lots of services, worked on crossing guard and empty lot legislations as well as the author and sponsor of the City's Carbon Monoxide Law. Lorraine also worked with the Spencer and, most particularly, the Amicone Administration, where she served as Special Assistant to the Mayor. Amongst her many duties, she oversaw the Office of Constituents Services and the Department of Human Rights. Lorraine was well known for opening the doors of City Hall to the community. She has received numerous awards, including the prestigious Key to the City from the City of Yonkers. Lorraine is currently retired but is constantly involved with helping others and helping organizations that are willing to help others. Lorraine is also a consultant to political campaigns and states that her greatest accomplishments are her two children and three grandchildren.

John T. Rose, Esq., Dean for Diversity and Compliance, Hunter College
The Office of Diversity and Compliance supports and enhances Hunter College's commitment to diversity, providing expert advice and leadership to departments, faculty and staff in their efforts to recruit and retain a diverse workforce and ensure an environment free from discrimination and harassment. John earned is J.D. from Harvard Law School.

Nicholas Groombridge Esq., Founding Partner, Groombridge, Wu, Baughman & Stone LLP
Over the past 35 years, Nick has been lead counsel in over 150 patent cases in federal district courts, has tried dozens of bench and jury trials, and has successfully argued more than 30 cases in the Court of Appeals for the Federal Circuit. He is ranked in Chambers Global and Chambers USA as a Band 1 Practitioner for Intellectual Property: Patent. Nick earned his LL.B. from the University of London; he is active in several professional societies, including the Federal Circuit Bar Association, of which he is a past president. He is also Vice Chair of the Board of Riverkeeper, which protects and restores the Hudson River along its length from its source to the sea.

Jane Sovern, Esq., Member, Higher Education Practice Group Bond, Schoeneck & King PLLC
Jane provides legal advice and counsel to colleges and universities, independent schools, and public-school districts in all aspects of education and non-profit law, including student, faculty and employee issues, New York State education and accreditation issues, governance, litigation, campus safety including Title IX, academic issues, and internal and external investigations. Before joining Bond, she served as Deputy General Counsel, Interim General Counsel and Vice Chancellor for Legal Affairs at The City University of New York (CUNY).

Vicki Walcott-Edim, Esq., VP & Senior Managing Counsel, Global Employment Law at Mastercard
Vicki is Senior Managing Counsel, Global Employment Law for Mastercard. She provides strategic advice and counsel on a wide variety of employment matters to help Mastercard attract, develop, and retain top talent. She has extensive prior volunteer and board experience in the non-profit arena with organizations such as New York Appleseed, the Appleseed Network, the Glenwood Lake Association, and the Posse Foundation.  She holds a BA from The College of William & Mary and graduated cum laude with a JD from The Catholic University of America's Columbus School of Law.
Alejandro Cruz, Esq., Partner at Patterson Belknap Webb & Tyler LLP
Alejandro is a Partner in the Firm's Litigation department. Mr. Cruz represents clients in complex commercial litigation in trial and appellate courts, as well as in arbitrations and mediations. He was named a 2020 "Rising Star" by the New York Law Journal, a designation that "recognizes the region's most promising lawyers ages 40 and under." Alejandro also maintains an active pro bono practice, including federal civil rights actions, housing disputes, disability discrimination, and claims related to religious land use and the First Amendment. In 2016, he received the Brooklyn Bar Association Volunteer Lawyers Project's Champion of Justice Award for his commitment to pro bono service. Prior to joining the Firm, he was an associate at a New York law firm and served as a law clerk to the Hon. Eric N. Vitaliano of the United States District Court for the Eastern District of New York from 2011 to 2012.
 ####