Diversity, Equity, Inclusion & Belonging (DEIB) At LSHV
In 2014, LSHV joined with legal services providers throughout New York State in drafting and adopting the Leadership and Diversity Principles and Goals, which reflect our mission to serve our diverse client community and our aim of supporting our diverse staff.
Since that time, we have further focused our efforts to formulate a strategic plan for diversity, equity, inclusion and belonging (DEIB) at LSHV. We have developed initiatives focused on staff participation — including an Inclusion Council (IC) — and we are providing ongoing education to our staff and Board of Directors throughout this process.
The primary responsibility of Inclusion Council members is to serve as ambassadors to the agency and support LSHV's DEIB initiatives including by participating in quarterly meetings where they actively engage in meaningful discussions about DEIB-related topics. IC members are encouraged to model these discussions quarterly in their local office staff meetings. Inclusion Council Members also organize events and projects for employees and communities, coordinate and evaluate education, develop resources, review and develop DEIB-related communications, and develop and assess a formal mentoring program for the staff.
The IC is comprised of 21 staff members who belong to one of three IC Committees: Education/Communication; Mentoring; and Membership. The members serve 1.5 or 2.5-year terms and rotate off the IC at the end of their terms to allow other staff members to join and contribute to the IC. The Human Resource Director, Chief Diversity Officer, Chief Program Officer and IC Co-Facilitator, Lesley Graves who is a Paralegal in our White Plains Office, remain on the IC to enable LSHV to develop institutional knowledge related to DEIB matters.
All staff are a part of the furthering of DEIB at Legal Services and are encouraged to share articles, book recommendations, etc. with each other. The IC has created a library as a resource for staff to expand on or learn about subjects that they were unfamiliar with or only had limited knowledge. The IC Education/Communication Committee also sends emails to staff for monthly diversity celebrations.
The education provided to staff and LSHV's DEIB efforts have helped us increase our awareness of how our perspectives and personal lenses shape our interactions among ourselves and with our clients, and helped us better understand how our diversity of experiences and skills makes us more effective as an organization.
LSHV DEIB MISSION STATEMENT:
Legal Services of the Hudson Valley is committed to diversity, equity and inclusion in order to empower our employees, clients and the communities that we serve.
LSHV Inclusion Council GOALS:
Leverage our diverse backgrounds to enhance innovation and problem solving
Attract and retain diverse talent at all levels of the organization
Increase engagement, motivation and productivity
Enhance LSHV's reputation by supporting its mission
LSHV IC VISION STATEMENT:
LSHV is actively inclusive in its recruitment, hiring, development and engagement of all staff and providing services to our clients and communities.
LSHV is a signatory of the National Legal Aid and Defender Association (NLADA)'s Fight Against Implicit Bias and Racial Inequality (FAIR) Pledge. NLADA, like LSHV, considers racial justice critical to their mission to advance justice for all. As a signatory, we have pledged our commitment to fighting against implicit bias and racial inequality. For more information about the FAIR Pledge, you may visit: http://www.nlada.org/issues-and-initiatives/racial-justice/fair-pledge
To honor our commitment to fight implicit bias, during our December 2019 all staff meeting, Mr. Edwin Burnette, Esq., an expert in implicit bias training and former Vice President of the Defender Legal Services Department of NLADA, conducted a presentation to our staff about implicit bias and facilitated a discussion about the well-known Harvard Implicit Association Test (IAT) about race and its results. In preparation for the discussion, members took the Race IAT and read related articles.
LSHV Inclusion Council Projects to Date
Volunteer Project. During an all staff meeting, staff members prepared dried soup mixes to distribute to organizations in Westchester and Orange County.
Mini-Conferences. During our November 2019 all staff meeting, IC members and staff presented four real-life vignettes involving examples of microaggressions and bias experienced by our staff. Break-out group recommendations ultimately led to the creation of LSHV's Respect/Civility Policy to equip and empower staff members dealing with microaggressions and bias from multiple sources in the workplace.
Diversity Garden. Multicolored tulips were planted at the LSHV White Plains office. Additional decorative items created by the staff were added to the garden.
Difficult Conversations 2019. All LSHV Offices viewed a video entitled "How to Deal with the Police" which portrays Black parents talking to their children of color ranging in age from very young (5 years old) to teenage. The video viewing was followed by a facilitated discussion led by two members of the Difficult Conversations Project team in each Office.
Difficult Conversations 2020. Director of Client Services and Coordinator of Transgender and Non-Binary Services from Rockland County Pride Center co-facilitated discussions in six LSHV office locations around transgender, gender non-conforming and non-binary (TGNCNB) identities.
Racial Justice
On June 4, 2020, following the killings of George Floyd, Ahmaud Arbery and Breonna Taylor, the IC facilitated a voluntary agency-wide discussion attended by 145+ of our total staff of approximately 165 during which, among other things, staff shared personal accounts of racism they've experienced including while doing their jobs. After the discussion, the IC followed up with staff recommendations including suggestions to provide more historical context to staff through ongoing education; create affinity groups; conduct an internal audit; and provide litigation training opportunities related to systemic racism.
Subsequently, the IC organized and led voluntary agency-wide discussions about Ava Duvernay's critically acclaimed documentary 13th and the series Watchmen to provide more historical context of the 13th Amendment and the mass incarceration of Black and Brown people, and The Tulsa Race Massacre of 1921, respectively. In addition, the IC formed ad hoc working groups to discuss, follow up and commit to implementing staff recommendations.
Gender Pronouns
Pronouns refer to the way in which we address others in relation to their gender identity. We often just interpret or assume a person's gender based on their outward appearance and expression, and then we "assign" a relevant pronoun — such as "she/her/hers" or "he/him/his".  However, it should be noted that gender identity is internal: for example, an individual may identify as non-binary or gender-fluid and/ or otherwise not associate with the binary of either male or female and their relating pronouns ("he/him/his" or "she/her/hers").  Everyone should be able to use whichever sets of pronouns they identify with.  When someone is referred to with the wrong pronoun, it can make them feel disrespected, invalidated, alienated, or hurt.  A great resource to learn more about pronouns and why they are so important is here.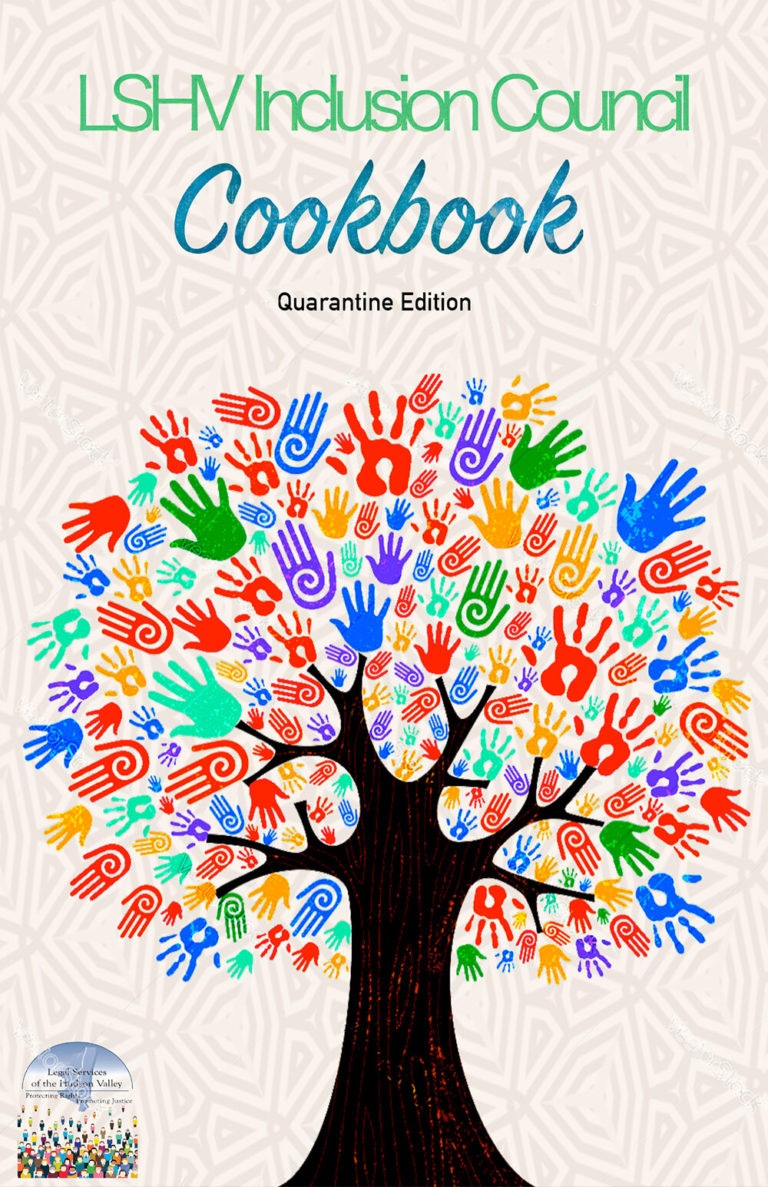 LSHV's Chief Diversity Officer, Sheeba Mathai, is responsible for leading initiatives around Diversity, Equity, Inclusion and Belonging. For more information or to discuss LSHV's Diversity, Equity, Inclusion and Belonging initiatives, please contact Sheeba via email at smathai@lshv.org.