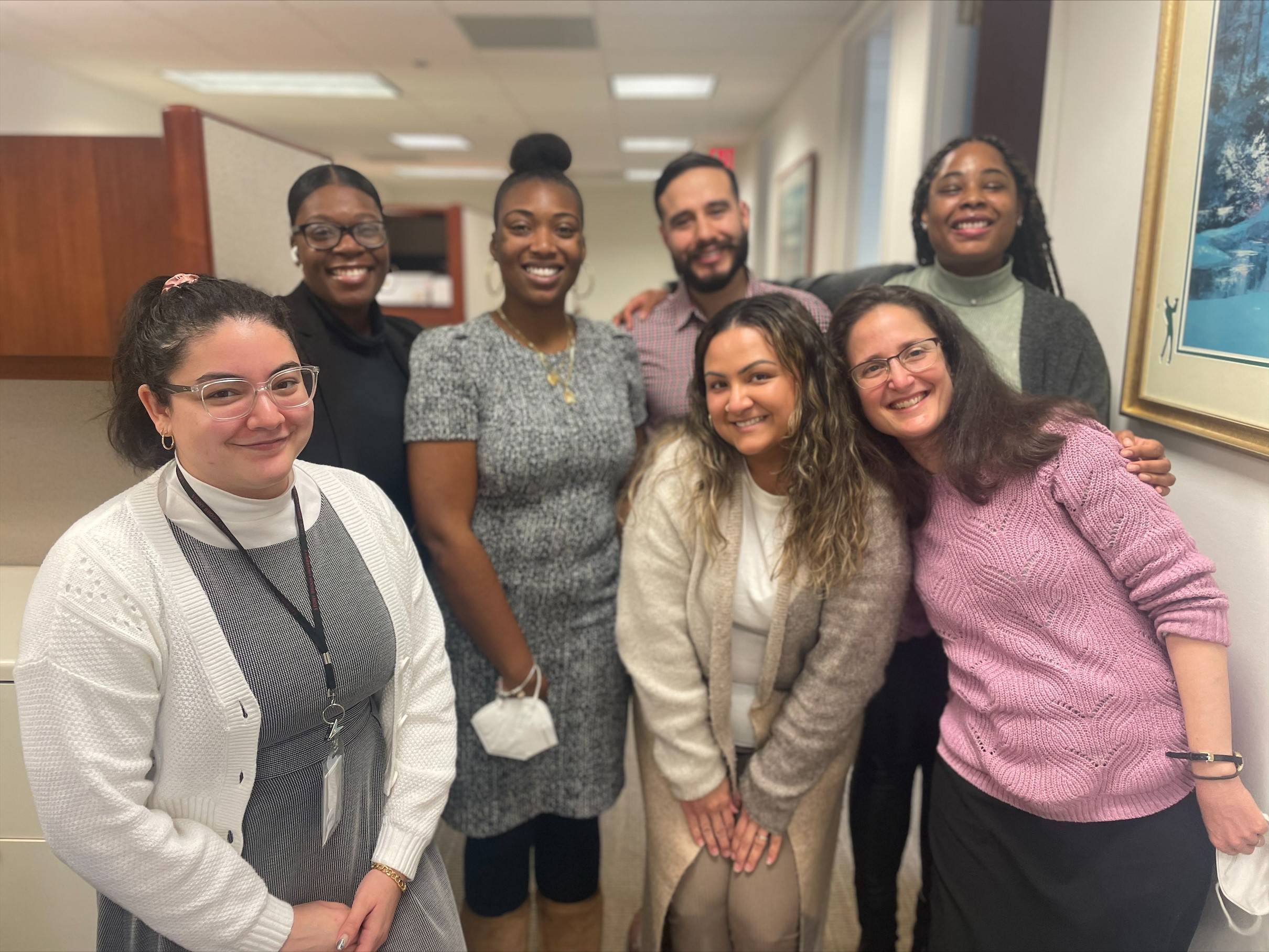 Career & Employment Opportunities
Join our dedicated and talented team!
Legal Services of the Hudson Valley is dedicated to building a highly skilled workforce that reflects the diverse communities we serve and where everyone feels empowered to bring their authentic selves to work. We are committed to racial justice and promoting equity for all, and we continuously review and strengthen our processes and practices to empower our staff, clients and the communities we serve. Respect is a cornerstone of relationships among our staff.  Our affinity groups are self-directed and provide a space for members to support one another and their shared vision. We encourage applications from people of all identities.
Please follow the links to apply to Job Openings (unless otherwise instructed).

I enjoy working collaboratively with our staff to improve the lives of our clients.
I have had the pleasure of assisting and working alongside various attorneys to help those who most need our services. Since then, working here has been a perfect fit for me. After working in the private sector for many years, being an advocate for those coming to LSHV for our assistance is something I value the most. Our attorneys and staff go above and beyond to help our clients, making me proud to work here. I can also appreciate the exceptional positive reinforcement by all here at LSHV. That support is an incentive to go above and beyond for our clients.
Making someone's life a little bit better is the best part of my job. I enjoy advocating for my clients so they can secure the services they need to stay healthy and safe in their own home.
The best part of my job is the culture and the people. I've worked in the corporate world, the legal world, and politics. I've never experienced such a wonderful culture as LSHV. My colleagues are the best EVER!
The best part of my job are my supportive colleagues. There is a tremendous spirit of collaboration in the Yonkers office. Three quarters of the office practice in Yonkers City Court and attorneys and paralegals have the unique opportunity of being in the court together on a regular basis where they can observe and learn from each other. I also love discussing cases with the attorneys and exchanging ideas. On a more personal note, after my mother passed away my Yonkers colleagues reached out to me with tremendous support and lots of food. I will never forget their kindness towards me at a very difficult time.
If you require additional information, you can also write or email us at:
Legal Services of the Hudson Valley is proud to be an EQUAL OPPORTUNITY EMPLOYER that celebrates our employees' differences. Applicants of diverse race, color, religion, gender, sexual orientation, gender identity, national origin, age, disability, and veteran status are strongly encouraged to apply. Our differences make us better.
Bar Association and other organizations: LSHV welcomes your recommendations for qualified candidates, and requests that you encourage such candidates to apply.
If you would like to view a copy of the company's affirmative action plan or policy statement, please send us an email at jobs@lshv.org.  If you have a disability and you believe you need a reasonable accommodation in order to search for a job opening or to submit an online application, please email us at accommodate@lshv.org or call 914-949-1305 x 126.  This email is created exclusively to assist disabled job seekers whose disability prevents them from being able to apply online.  Only messages left for this purpose will be returned.
This link leads to the machine-readable files that are made available in response to the federal Transparency in Coverage Rule and includes negotiated service rates and out-of-network allowed amounts between health plans and healthcare providers. The machine readable files are formatted to allow researchers, regulators, and application developers to more easily access and analyze data.