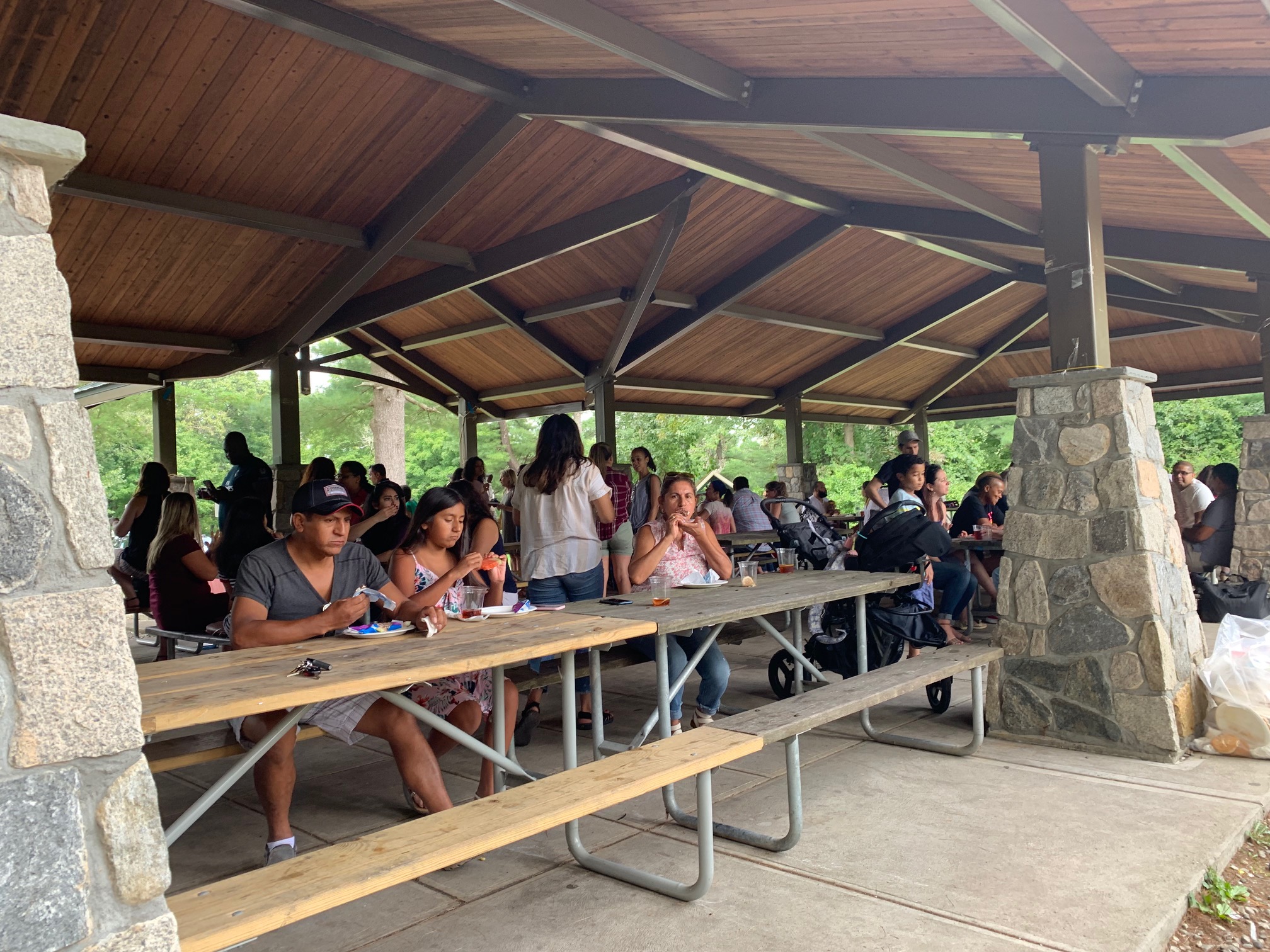 Career & Employment Opportunities We're better together
Join our dedicated and talented team!
Legal Services of the Hudson Valley is dedicated to building a highly skilled workforce that reflects the diverse communities we serve and where everyone feels empowered to bring their authentic selves to work. We are committed to racial justice and promoting equity for all, and we continuously review and strengthen our processes and practices to empower our staff, clients and the communities we serve. Respect is a cornerstone of relationships among our staff.  Our affinity groups are self-directed and provide a space for members to support one another and their shared vision. We encourage applications from people of all identities.
Please follow the links to apply to Job Openings (unless otherwise instructed).

The most rewarding aspect of my work is being able to save a client's home from foreclosure, as for most Americans their home is not only serving a basic need of
housing
their family, but is also their most valuable asset. However, on a more basic level, in my first meeting with a new client, I am usually able to dispel a lot of their fears about the foreclosure process simply by empowering them with information about their rights and the process of foreclosure in New York State. When I have been able to do so effectively, clients leave my office much happier than when they entered because I have been able relieve some portion of the mental and emotional burden that comes along with the foreclosure process and empowered them with knowledge in place of fear.
I'm a
domestic violence
paralegal so naturally Family Law is my favorite practice area and where I feel most comfortable and knowledgeable.  I assist the domestic violence attorney with Custody and Visitation, Family Offenses, Support and Housing matters. I personally feel that the most relevant and supportive part of my job is to back up the attorney by calendaring and making sure we adhere to deadlines and court appearances. Equally relevant is staying in contact with the clients on behalf of the attorney when she is inundated. Our clients are usually in abusive precarious situations so lending an extra ear or just listening to them vent or cry makes a world of a difference. My favorite aspect of my job is being able to share what I do for a living and who I work for.
My favorite practice area is of course, housing! Shelter is one of the most fundamental needs of every person and I find the work we do in my practice area very fulfilling. I am humbled and grateful when a client appreciates the work we do on their behalf especially during these turbulent times.
If you require additional information, you can also write or email us at:
Legal Services of the Hudson Valley is proud to be an EQUAL OPPORTUNITY EMPLOYER that celebrates our employees' differences. Applicants of diverse race, color, religion, gender, sexual orientation, gender identity, national origin, age, disability, and veteran status are strongly encouraged to apply. Our differences make us better.
Bar Association and other organizations: LSHV welcomes your recommendations for qualified candidates, and requests that you encourage such candidates to apply.
If you would like to view a copy of the company's affirmative action plan or policy statement, please send us an email at jobs@lshv.org.  If you have a disability and you believe you need a reasonable accommodation in order to search for a job opening or to submit an online application, please email us at accommodate@lshv.org or call 914-949-1305 x 126.  This email is created exclusively to assist disabled job seekers whose disability prevents them from being able to apply online.  Only messages left for this purpose will be returned.