Annual Report / Financials
Year in review summer 2020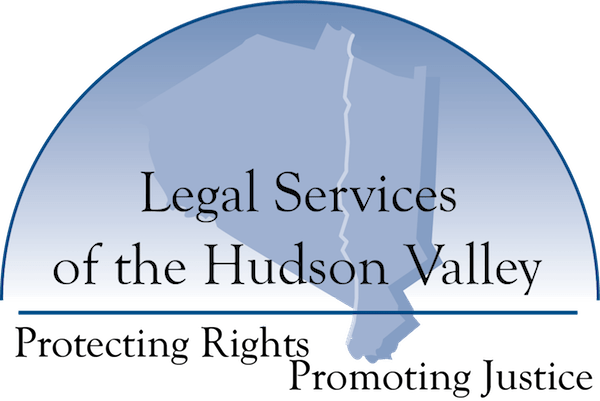 Legal disclaimers and required public notices
Rockland County: Contributions are voluntary and confidential and are used to expand the services for which they are recieved.  No one will be denied services because of an inability or unwillingness to contribute.  Suggested contribution level should equal the cost of the service for participants who self-disclose income at or above 185% of Federal Poverty Level.  Services are funded in part by the Administration on Community Living, New York State Office for the Aging and the Rockland County Office for the Aging.
As a recipient of Legal Services Corporation funds, no funds received by us may be expended for any purpose prohibited by the Legal Services Corporation Act at 42 U.S.C. 2996 et seq. and the regulations at 45 C.F.R. Parts 1600–1644 or by Public Law 104-134.
IRS Statement to Funders:
Legal Services of the Hudson Valley is a 501(c)(3) not-for-profit organization. No goods or services were provided in return for this gift except as noted. Please note that your contribution qualifies for a charitable deduction; this is your official receipt.
CDBG CV Funding Statement:
Paid for in part by the City of Poughkeepsie.