Legal Services Of The Hudson Valley
Protecting Rights, Promoting Justice
We are dedicated to providing free, high-quality counsel in civil matters where basic human
needs are at stake for low-income individuals and families who cannot afford an attorney.
Legal Services of the Hudson Valley provides free, high-quality civil legal services to poor and low-income individuals and families in Westchester, Putnam, Rockland, Dutchess, Orange, Sullivan and Ulster counties. Our experienced and compassionate attorneys, paralegals and support staff employ a holistic approach to making sure we provide the advice, counsel and representation you need.
Family Defense and Kinship Care Unit
(Westchester Only)
Intimate Partner/Domestic Violence Unit
Social Security/ Public Benefits Unit
Learn How Legal Services of the Hudson Valley Helps
When crisis strikes and people who can't afford an attorney are faced with legal issues due to a loss of a job, diagnosis of an illness, or unfair denial of benefits, they often do not know where to turn or where to get legal advice. These individuals often get lost in the legal system, thwarted by unfamiliar procedures confusing processes and paperwork.
The chance of success is significantly increased when you have an attorney by your side.
We are proud of the positive outcomes we have achieved for our clients.
Our Commitment to "Justice for All"
Legal Services of the Hudson Valley's commitment to race equity has always been a thread woven through our work. The strain our country and the world have been under due to COVID-19 feels relentless. When you add the pain over recent years, after the egregious killing of George Floyd and countless other black and brown people, too many in our communities are suffering and experiencing trauma. As a provider of civil legal services, we fight for equal justice for all. LSHV remains steadfast in our anti-racist commitment as we actively work toward equity by providing services to those in need no matter race, religion, sexual orientation, or gender. We will continue to work within our communities and with our partners to dismantle the injustices of systemic racism. We hope you will stand with us as we continue this fight.
Our Clients Tell Their Stories
In 2021, we handled 11,984 cases and impacted 27,376 individuals across all practice areas. Watch as some of those individuals speak about their experience with LSHV. 
WHITE PLAINS
90 Maple Avenue
White Plains, NY 10601
(914) 949-1305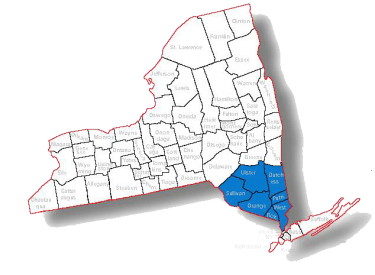 WHITE PLAINS
90 Maple Avenue
White Plains, NY 10601
(914) 949-1305
YONKERS
30 South Broadway, 6th Floor
Yonkers, NY 10701
(914) 376-3757
MOUNT VERNON
100 East First Street
8th Floor, Suite 810
Mt. Vernon, NY 10550
(914) 813-6880
PEEKSKILL
One Park Place, Suite 202
Peekskill, NY 10566
(914) 402-2192
POUGHKEEPSIE
1 Civic Center Plaza, Suite 506
Poughkeepsie, NY 12601
(845) 471-0058
MONTICELLO *Please Call For Updates*
457 Broadway, Suite 19
Monticello, NY 12701
Monday-Friday 10am-4pm
(845) 569-9110, Ext. 200
The most rewarding aspect of my work is being able to save a client's home from foreclosure, as for most Americans their home is not only serving a basic need of housing their family, but is also their most valuable asset. However, on a more basic level, in my first meeting with a new client, I am usually able to dispel a lot of their fears about the foreclosure process simply by empowering them with information about their rights and the process of foreclosure in New York State. When I have been able to do so effectively, clients leave my office much happier than when they entered because I have been able relieve some portion of the mental and emotional burden that comes along with the foreclosure process and empowered them with knowledge in place of fear.
Sherry Kwo
Staff attorney with Legal Services of the Hudson Valley's Foreclosure Prevention Unit. Newburgh Office
Working at Legal Services of the Hudson Valley allows me to fight to protect the legal rights and interests of individuals in our community who are in crisis and in need of legal assistance to ensure they and their families are safe and protected from violence.  Often, my clients face difficult challenges and disparate treatment in the legal systems they encounter. I am honored to fight to protect the legal interests of individuals in my community and to work alongside colleagues at Legal Services who share in this mission
Gillian Menza
Former Supervising Attorney, Goshen Office.  Domestic Violence Unit handling immigration and family court matters.
"As the Chief Program Officer, I am inspired by the incredible intelligence, determination, and compassion of the staff who choose to dedicate their professions to achieving justice for all.  Their tenacious advocacy on behalf of clients motivates me to fight for funding and other resources so that they can continue to provide the highest quality legal services to those most in need."
Rachel Halpern
Former Chief Program Officer and Current Chief Executive Officer
I love working at Legal Services of the Hudson Valley. The whole organization works collaboratively with one another in all our various legal specialties. I am grateful to work in my Yonkers office with my clients in the
housing unit
.  I feel my work is impactful and important and my clients are wonderful people who might have come upon a roadblock that put them in a compromised position with their housing. When I am able to save their housing or help them with bad conditions, or assist in their transfer of their Section 8 voucher to a better apartment, I remind myself how lucky I am to be working here.  There is no better moment in my job than watching the look on my client's face turn from concern or anxiety to happiness and peace. And to know that I helped make that moment happen is what makes me love my job.
Sumana Rangachar
Staff Attorney, Yonkers
I treasure the opportunity to work with colleagues whom I respect and admire.  It is an honor to work at Legal Services of the Hudson Valley.  With every court appearance, every client meeting, every negotiation with opposing counsel, every brief I submit to the Department of
Veterans
Affairs, I take great pride in promoting justice, leveling the playing field for our clients and advocating with every fiber of my being for our clients.
Shara Abraham
I'm a domestic violence paralegal so naturally Family Law is my favorite practice area and where I feel most comfortable and knowledgeable.  I assist the domestic violence attorney with Custody and Visitation, Family Offenses, Support and Housing matters. I personally feel that the most relevant and supportive part of my job is to back up the attorney by calendaring and making sure we adhere to deadlines and court appearances. Equally relevant is staying in contact with the clients on behalf of the attorney when she is inundated. Our clients are usually in abusive precarious situations so lending an extra ear or just listening to them vent or cry makes a world of a difference. My favorite aspect of my job is being able to share what I do for a living and who I work for.
Dawn Del Valle
Paralegal in the Newburgh Office
My favorite practice area is of course, housing! Shelter is one of the most fundamental needs of every person and I find the work we do in my practice area very fulfilling. I am humbled and grateful when a client appreciates the work we do on their behalf especially during these turbulent times.
Michelle Avery
Staff Attorney, Mt. Vernon
Outreach, Education and Resources
Legal Services of the Hudson Valley operates within a large network of service providers, both those related to the provision of civil legal services, and other organizations that provide services to the community. We partner with these organizations to provide the most holistic solutions possible.
Snapshot of News and Events
LSHV Thanks State Lawmakers for Investing in Civil Legal Services